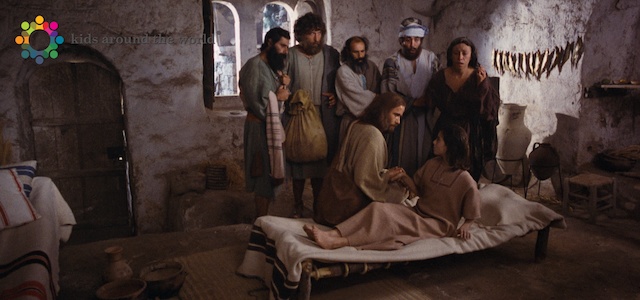 StoryClubs: Jairus' Daughter
Your browser does not support the audio element. English
Videos
Discussion Questions
Description
Language List (184)
Discussion Questions
What did you like about today's Bible story?
What choices did Jairus make? How about Jesus? What else could they have done? What happened because of the choices they made?
Jesus just needed to speak and Jairus' daughter came back to life. What would you want Jesus to say about a difficult situation you are in?
Today I learned that Jesus is _________.
What I believe God (the Holy Spirit) is saying to me through the story today is ________.
God wants you to be part of His story just like Jairus was in today's Bible story. How do you think God wants you to have a part in His story?